PenBay Dental is unlike any dental office you've been to before. Our space is modern, sleek, calm, and comfortable. And we have decades of experience in providing compassionate, comprehensive dental care.
Modern.
State-of-the-art dental equipment, such as the super gentle AirFlow cleaning system, quieter electric drills, comfortable chairs with memory foam, intraoral cameras, digital x-rays, lasers, and CEREC, make dental care quicker, easier, and gentler than ever. Not to mention more interesting.
Comfortable.
Comfort comes in many forms: physical, mental, financial. We work hard to provide you with all of them.

We treat everyone like family, we are upfront about all aspects of care, and we always have great music playing.
Convenient.
You're busy. We are too. We want to make coming to the dentist as easy as possible in every way, from online scheduling and payments, to participation with your insurance, to easy communication via text or email. Your way is our way.
We are a group of kind, hardworking, compassionate, laid-back, and fun-loving folks looking to make you feel like family. We welcome everyone, and treat all with respect, integrity, and courtesy. We use our combined decades of experience to provide honest and practical dental advice and care. We specialize in treating everyone as the unique person they are. We figure out different options, strategies, and approaches depending on your specific goals, budget, and other life factors. We look forward to helping you achieve the smile of your dreams. 
Dr. Sarah Bouchard, D.D.S.
PenBay Dental Founder
I trained at the University of Maryland Dental School in Baltimore, 2006-2010. Since dental school, I've completed hundreds of hours of continuing education in the areas of dental implants, Invisalign, treatment of obstructive sleep apnea, CAD/CAM dentistry, pediatric dentistry, dentures, periodontics, and cosmetic dentistry.
I got into dentistry because I saw what a great career it was for my father. To help my patients achieve their oral health goals and realize dental care can be interesting and pleasant. And I get to meet and work with fascinating and wonderful people and establish connections that last for many years to come.
I was born in Washington, D.C., raised in Northern Virginia, and moved to Maine in 2017. I'm married to Mike Tierney, and mom to Ryan, Jack, and Emma. We have two dogs, Sasha and Pepper, and one cat, Lewis. My parents, Norm (a retired dentist) and Becky Bouchard, live in Camden.  
My favorite activities include running with the pups, skiing, golfing, horseback riding, beaching, and vacationing with the family.
My favorite food is ice cream!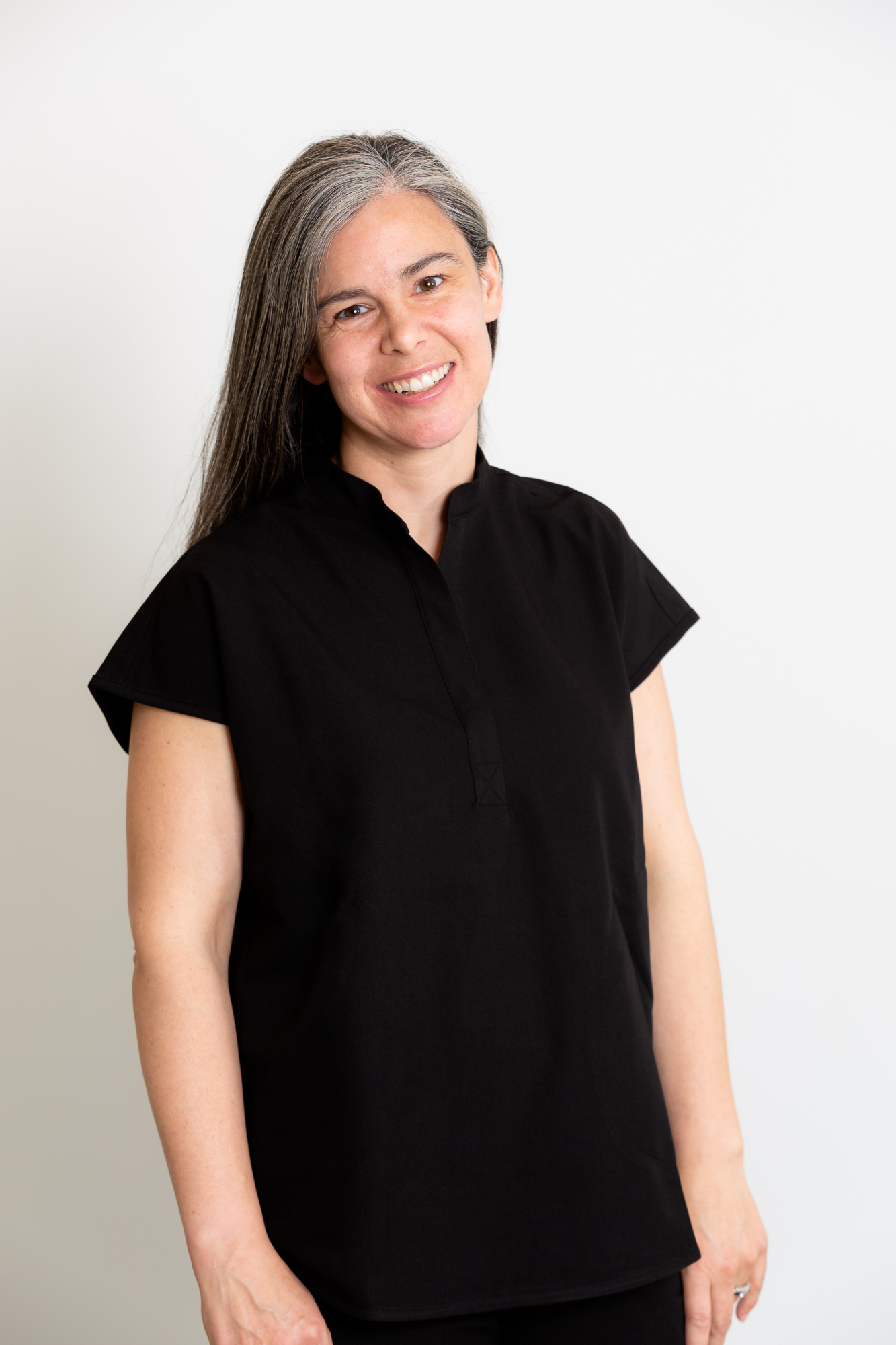 Brittany Tyler
Hygienist
I trained at the University of New England, 2012-2016. I received my Bachelor's degree in Dental Hygiene in 2016, and also obtained my license to administer nitrous oxide and local anesthesia.
I got into dentistry to help others with their oral and overall health. My passion is to educate patients, and allow them to be as healthy as they want to be. I treat my patients like I would my family.
I was born in Maine. I grew up in a small fishing town, Friendship, working on a lobster boat during the summer. I'm a lucky dog mom to our lab/pit mix Petey. My husband and I are high school sweethearts, and we have been together since I was 16.
My favorite activities include traveling the world, eating, taking photos of my adventures, and spending time with my husband, dog, family, and friends.
My favorite food is brunch!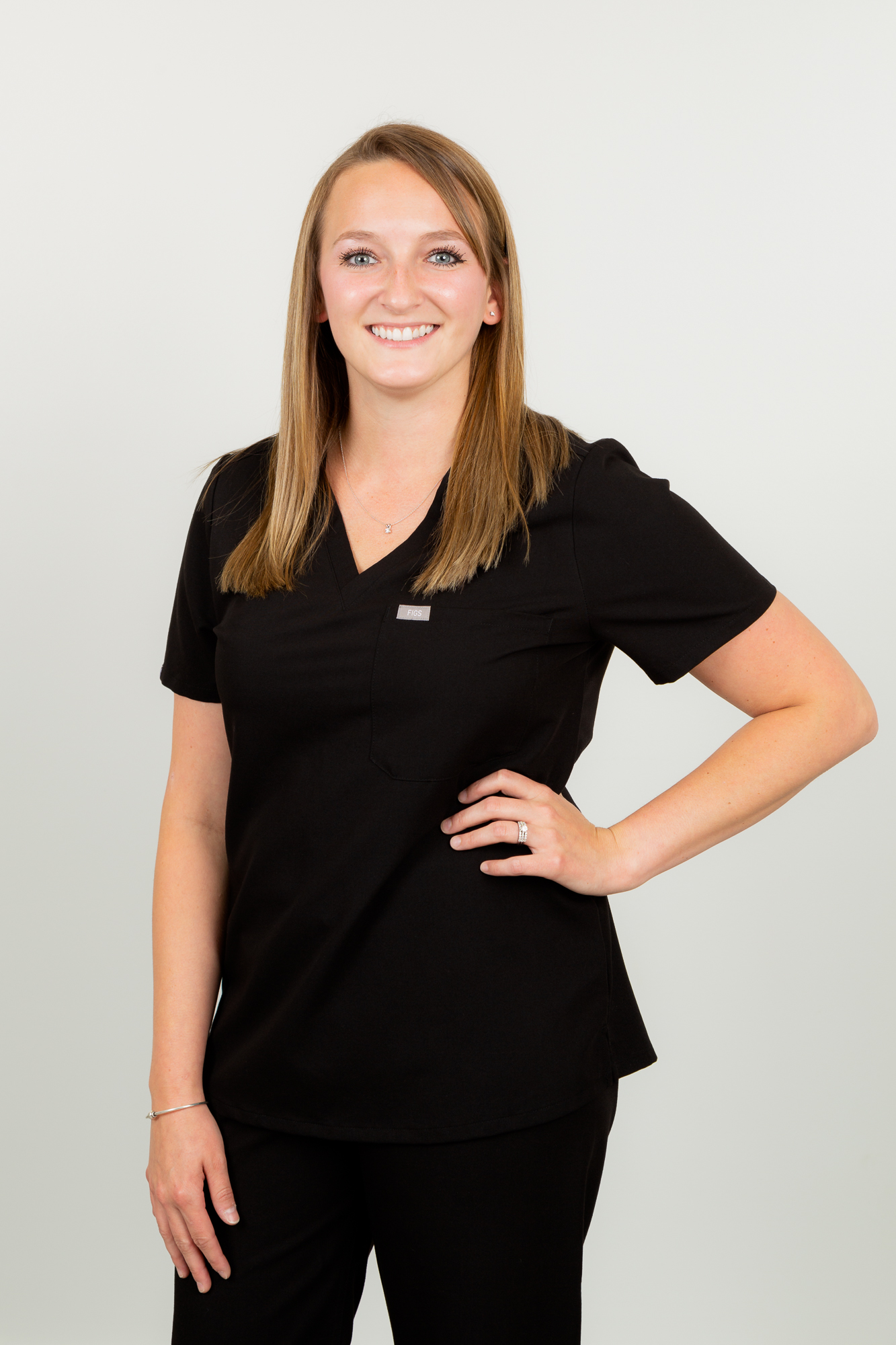 Morgan Kirby
Hygienist
I trained at the University of Maine Augusta-Bangor, 2010-2013. I received my Associate's Degree in Dental Hygiene in 2013, and also obtained my license to administer local anesthesia and nitrous oxide.
I got into dentistry to educate and teach others about their oral and overall health. My favorite part about this career are the relationships and connections I've built. I love to learn and continuing my education, especially in nutrition and whole body health, are very important to me to be able to help patients learn more about the link between the health of their mouth and their overall health.
I was born in Maine. I grew up in Belfast and now live in Appleton. My fiancé Nick and I are expecting our first baby early Spring 2022. 
My favorite activities include hiking, resistance training, reading, listening to podcasts, cooking, traveling, and spending time with family and friends. 
My favorite food is eggs benedict and Ruckus Donuts!
Kelly Lyon
Hygienist
I trained at the University of Maine at Augusta and have been working in the field as a hygienist since 2017. I enjoy making connections with patients, helping people to feel comfortable in the dental chair, and providing the most thorough yet gentle care that I can. 
I got into dentistry because I wanted a reliable career that would enable me to make a positive difference in the world, big or small. I love when I can change someone's mind about fearing a trip to the dentist. My dad was a dentist and his dad was a dentist before him, so it seems to run in the family. 
I was born in Santa Fe, New Mexico where I grew up, always looking forward to the day I would live somewhere green with more bodies of water and access to the ocean. I moved to Maine in August of 2012, but it wasn't till 2018 that I got my first hygiene job in Thomaston, and moved to Rockland where almost all my childhood dreams have come true. I haven't started a family of my own yet, but I have a cat named Jonesy. I have family all over the U.S. except New England. My immediate family lives in New Mexico where I try to visit as often as I can. 
My favorite activities are many, but include spending time with friends, family, and animals, hiking, paddle boarding, swimming in lakes, ponds, pools, or the ocean, dancing, reading, TV, skiing, disc golfing, traveling, crafting, painting, riding my bike around town, and enjoying the outdoors and the water in any way that I can….the list could go on, but I'll leave it at that.
My favorite food is probably pasta….I'm terrible at picking a favorite anything, but I love almost any pasta dish, as well as medium rare steak….and desserts (many desserts.)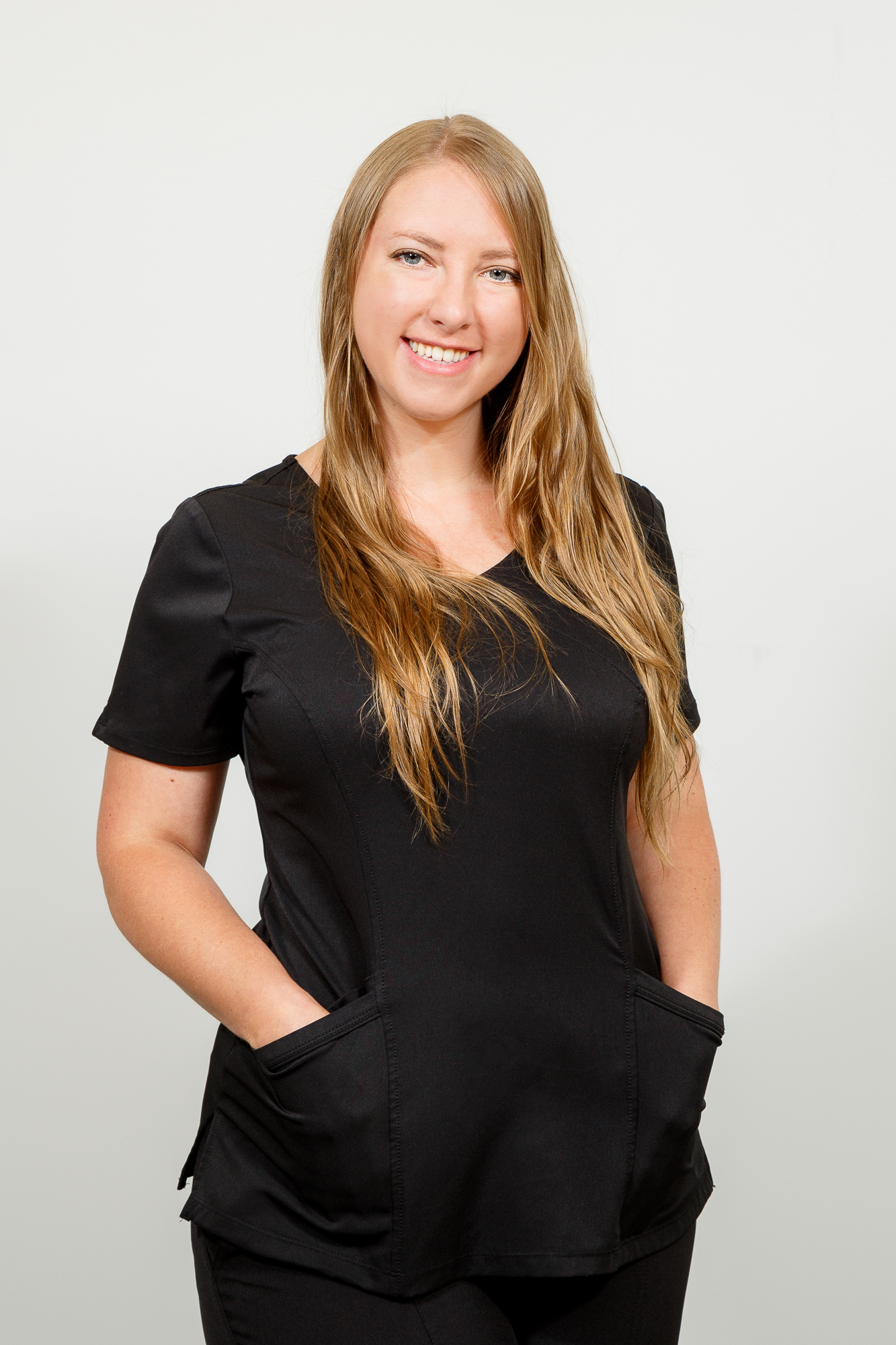 Laureh Johnson Flachsbart
Hygienist
I trained at the University of Maine Augusta-Bangor, 2006 – 2009 and received my Associate's Degree in Dental Hygiene, obtaining my license in local anesthesia at that time as well.  In 2018 I received my Bachelor's in Applied Science.  I genuinely enjoy being a life-long learner and putting new knowledge into practice.  In 2019 this desire led me to pursue the focus of orofacial myology in addition to the traditional dental training I had already received. If you don't know much about it, ask me more!
I got into dentistry because healthcare and helping people to achieve health has always been important to me, but working in a hospital type setting, etc was unappealing to me. Ironically enough, when I was in high school a co-worker was considering going into dental hygiene and I said, Who would ever want to go into that?!  But here I am today.  🙂  It's very important for me to have a holistic approach, and to realize that yes, the mouth is connected to the rest of the body! I also love to get to the root of the problem, not just treat the symptoms.
I was born in central Maine and lived Downeast for many of my childhood years.  Growing up in rural Maine was definitely a blessing, because we had an unplugged childhood and were always found playing in the great outdoors.  My awesome husband is my full-time partner in crime. I tell people that we are boring… no kids, no pets; however, in truth we are always busy and always on the go! Outside of the dental setting, you will often find me jumping right in to help with my husband's photography business, and we also have a rental property to boot so there's always something to do!
My favorite activities include reading, cooking and working in the garden.  I am a home-body by nature 🙂  But we also love to travel!  I love going to new places and trying new things.
My favorite food … Hmmm … on a healthy day, pretty much any kind of fruit (especially berries).  On a less healthy day, chocolate and ice cream!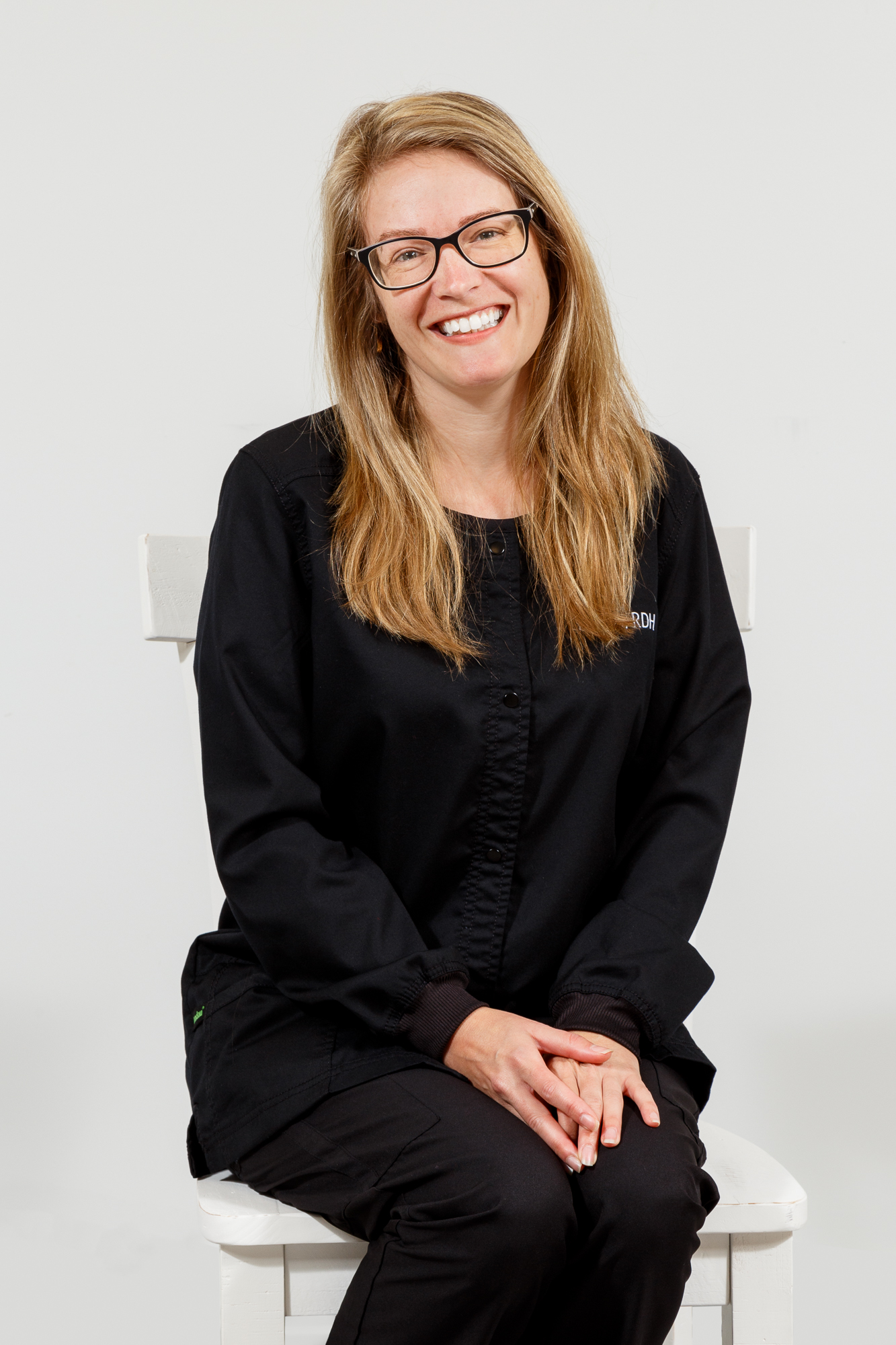 Jessica Greene
Office Manager
I got into dentistry as a dental treatment coordinator purely by chance 7 years ago.  Through that chance, I found helping our patients reach their overall health goals to be incredibly fulfilling and rewarding.  I enjoy building trusting and caring relationships with our patients and learning new information to share with them everyday. 
I was born in Massachusetts and moved to the midcoast Maine area when I was a teenager, I'm a true New Englander. I have lived in Waldoboro for the past 30+ years and it is here that I met my husband and we raised our amazing daughter. Over the years I have come to care about this community and am proud to be a part of it. 
My favorite activities include reading, walking, cooking and traveling. My favorite thing to do is spend time with family and friends living, laughing and enjoying each other. 
My favorite food is cupcakes (especially Laugh Loud Smile Big!!)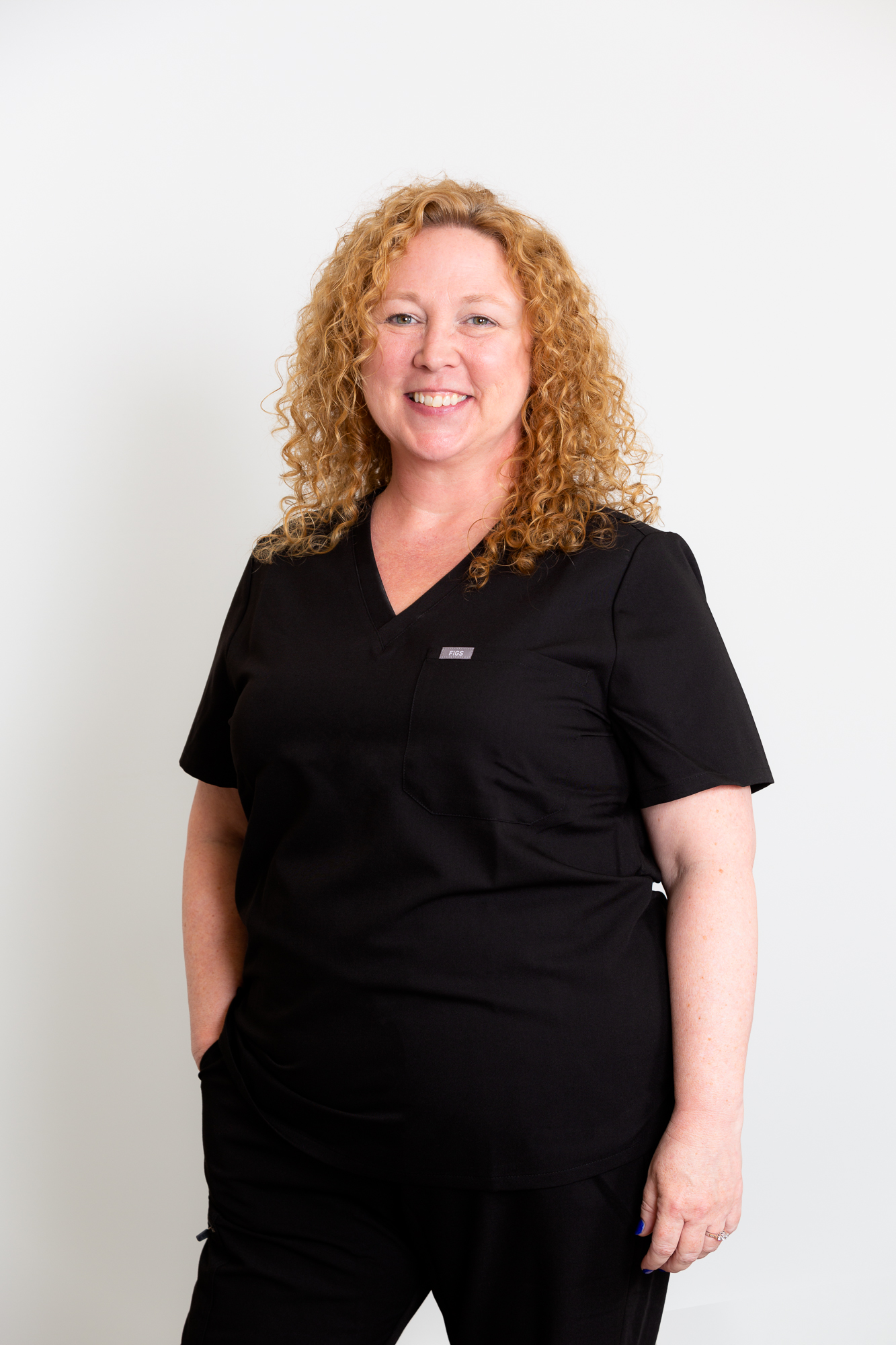 Sam Ames
Office Manager
I got into dentistry 22 years ago because I had always been interested in dental health. Staying up to date with all the new dental technology keeps me engaged and excited about my work. It touches my heart when I see a nervous patient come into our office and leave with a big smile saying, "that wasn't so bad!" Those are my favorite days!
I was born in Westbrook, Maine. My dad was in the Coast Guard and we moved every 3 years. I have lived in New York, Cape Cod, Bath, and then here in the Mid-Coast area where my dad retired in 1980. I have been here ever since.
My favorite activities are reading, camping, four wheeling up north on the trails and spending time with my partner Mike and my amazing daughter and her beautiful family.
My favorite food is anything Italian!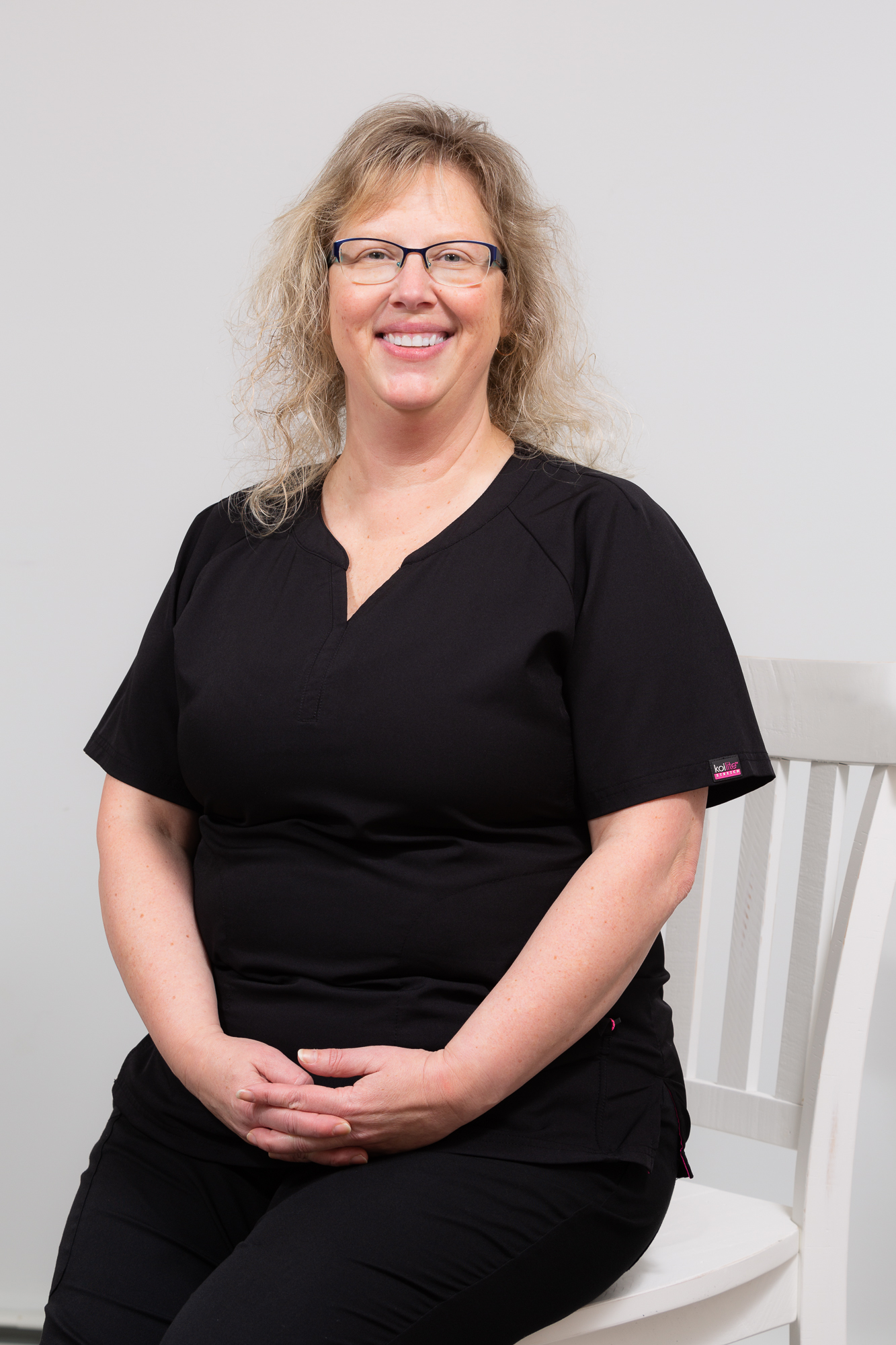 Nicole Peterson
Dental Assistant
I got into dentistry because I love helping people! I love seeing patients' reactions to their newly restored smiles, and watching them regain their confidence. It is amazing to be a part of that experience and share that with them.
I was born in southern Maine and grew up in the Midcoast region. I love it so much I never left!
My favorite activities include cooking, reading, knitting, going for walks, spending time with my family and friends, and trying to force my cat, Chloe, to snuggle me.
My favorite food changes constantly! Mexican food is a staple in my diet though.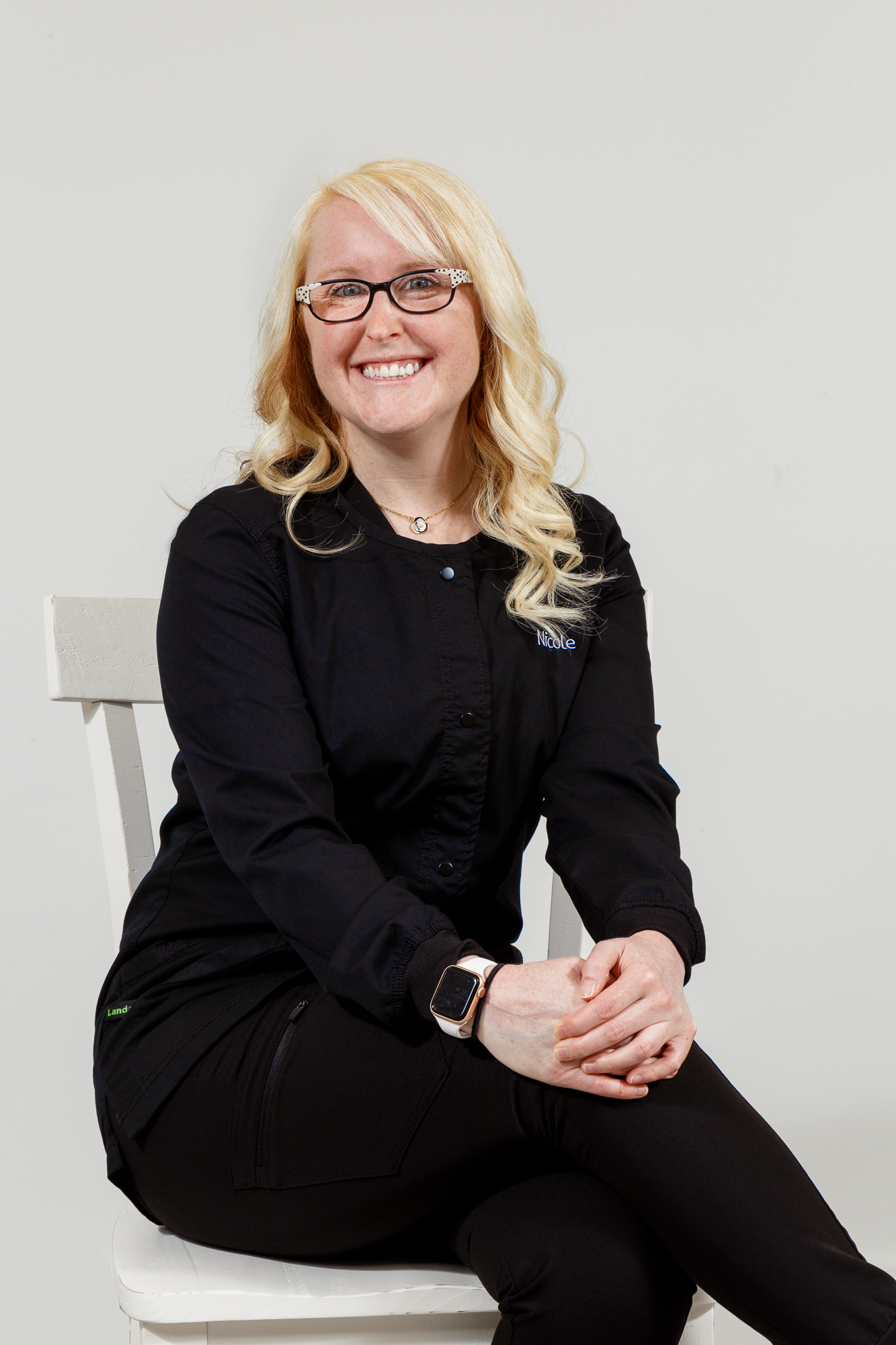 Michelle Webber
Dental Assistant, EFDA
I got into dentistry 28 years ago as a Dental Assistant! Who would have thought it? I wanted to go to Beauty School but once I started in dentistry, I was hooked and never looked back. I have always enjoyed caring for others and feeling accomplished when a patient leaves with a new smile that they are proud to show off! Being able to set a nervous patient at ease in the dental chair is one of my specialties. I am a great hand holder! It is important to me for the patient to leave with a great experience. It also makes me happy when I can build long lasting relationships with my patients.
In 2006, I became a Certified Dental Assistant (CDA). I loved Dentistry so much that I decided to continue my education by adding my Expanded Functions Dental Assistant (EFDA) certification to my resume. This was in 2009 at Eastern Maine Community College. This certification allows me to place fillings, adjust removable partials and dentures as well as fabrication of bridges and crowns, etc. I always enjoy learning new procedures and techniques through many hours of continuing education. This allows me to keep up with the ongoing developments in the Dental World. I am also trained in Sure Smile and Invisalign clear aligners for your perfect smile.
I was born in Rockland and grew up in Thomaston with my 5 siblings. I am blessed to have 3 amazing children and 6 beautiful granddaughters.
My favorite activities include camping at Pemaquid and Townline Campgrounds, kayaking, four wheeling and shopping. I love the outdoors and its beauty. My absolute favorite activity, though, is spending time with family and friends!
My favorite food is PIZZA and anything chocolate of course.
We have worked hard to create a beautiful, peaceful space with spectacular local artwork on the walls and a happy, serene feeling all around. In the post-COVID era, we designed the space to maximize air purification, enhance privacy, and maintain as contact-free a dental visit as possible.    
We use high-end equipment and supplies, all in an effort to provide the most quick, comfortable, and quality dental work possible. We stay on the cutting edge of dental technology, and now offer state-of-the-art services like laser periodontal therapy, and same-day porcelain restorations.
Photos of our technology coming soon.